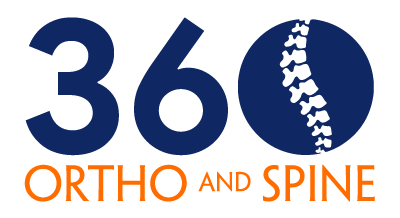 Location
11809 N Dale Mabry Hwy
Tampa, FL 33618
Office Hours
Mon – Fri 9:00 – 5:00 EST
Sun & Sun – Closed
An annular tear is a small defect or tear in the disc, generally in the low back. A tear or annular tear can be quite symptomatic or painful. It can leak material within a spinal disc that can irritate the spinal cord or exiting nerve root branches and cause a tremendous amount of back or neck pain. If you fail to improve with conservative treatment for your annular tear, such as anti-inflammatories, chiropractor, physical therapy, traction or steroid injections, then surgical treatment might be indicated.
Now, we have various different treatments for an annular tear depending on what type, what size and the location. We can proceed with lasering the annular tears if the pathology is presented in a way that would make this laser treatment a viable option. The laser is used on a low-energy setting and the idea is to tighten up and seal off the annular tear.
The last resort for large or a continuous annual tear would be a minimally invasive stabilization or a fusion procedure, where implants are placed, the disc is eliminated and vertebra are fused with muscle-sparing techniques, where the muscles are not cut and thus less pain, less bleeding and quicker recovery.
Gone are the days where the doctor is inaccessible and leaves you looking for more answers on your search for relief. The mission and values for the team at 360 Ortho & Spine set a high standard for the delivery of medical care. We expect to deliver a world class experience at our facilities and nothing else will be acceptable.
WE ARE EXPERIENCED
Collectively, our team boasts over 3 decades of experience in the delivery of medical care. Moreover, our surgeons have performed well over 10,000 minimally invasive surgical procedures.
WE ARE AVAILABLE
We aim to make ourselves available for our patients right when they need us. If for some reason we are not available at that moment in time, we will respond to your inquiry within 24 hours from the moment it was made.
WE ARE COMMITTED
Your experience with 360 Ortho & Spine is not finished when you leave our doors. Our mission is to put you on the path to relief but then also make sure that you have everything you need to get there.