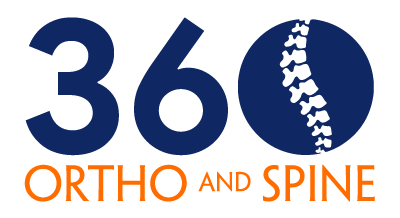 Location
11809 N Dale Mabry Hwy
Tampa, FL 33618
Office Hours
Mon – Fri 9:00 – 5:00 EST
Sun & Sun – Closed
Degenerative Disc Disease
Degenerative disc disease is where the discs start to degenerate, become narrow, shrink, or arthritic. These objects are the discs. There's one disc between every bony vertebrae. The discs are the shock absorbers of the spine. These discs can become arthritic or degenerative with time or with injury. The degeneration causes the disc to lose some of its cushion capabilities, or shock absorption capabilities.
It also, as it degenerates, loses some of its fluid or water content and that stiffens the disc and allows for less mobility. As the disc degenerates, it will also lose some of its disc height, thereby shrinking or getting thinner or narrower.
When the disc degenerates or narrows, this allows for less stretch on the ligaments which are inside the back of the spine.
Degenerative disc disease is very common. There are various treatments. For minor degenerative changes, you would consider things such as weight loss, core strengthening, reducing heavy lifting or impacts to the spine. If one exercises, consider the low impact exercises not high impact, such as running and jumping. Exercises such as swimming, stationary bike, elliptical, yoga, Pilates, and core strengthening activities. All of these can help protect discs as they are starting to degenerate.
One might need to consider surgery for degenerative disc disease if it's posing a problem, such as pinching nerves in the spinal canal or spinal stenosis, which is narrowing of the spinal canal. There are various procedures that can treat degenerative discs. Treatments can include minimally invasive decompression procedures that do not involve fusion of the vertebra and minimally invasive procedures that do involve fusion and implants. At 360 Ortho and Spine, our medical staff's goal is to relieve symptoms with the least amount of surgery possible.
Gone are the days where the doctor is inaccessible and leaves you looking for more answers on your search for relief. The mission and values for the team at 360 Ortho & Spine set a high standard for the delivery of medical care. We expect to deliver a world class experience at our facilities and nothing else will be acceptable.
WE ARE EXPERIENCED
Collectively, our team boasts over 3 decades of experience in the delivery of medical care. Moreover, our surgeons have performed well over 10,000 minimally invasive surgical procedures.
WE ARE AVAILABLE
We aim to make ourselves available for our patients right when they need us. If for some reason we are not available at that moment in time, we will respond to your inquiry within 24 hours from the moment it was made.
WE ARE COMMITTED
Your experience with 360 Ortho & Spine is not finished when you leave our doors. Our mission is to put you on the path to relief but then also make sure that you have everything you need to get there.