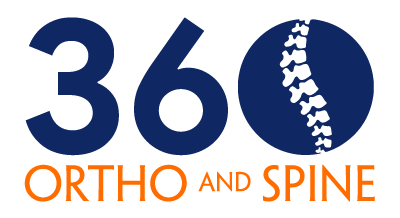 Location
11809 N Dale Mabry Hwy
Tampa, FL 33618
Office Hours
Mon – Fri 9:00 – 5:00 EST
Sun & Sun – Closed
Anterior Cervical Discectomy and Fusion
An Anterior cervical discectomy and fusion (ACDF) is a minimally invasive procedure intended to remove a herniated or degenerative disc in the neck. Similar to other procedures, our surgeons are able to access the disc using a small 1-2inch incision in the front of the neck, usually in the crease. The procedure is done under general anesthesia and with the guidance of fluoroscopy, using a "muscle saving "approach. Once the surgeon has gained access to the damaged disc, it is removed, and a small piece of bone graft or hardware often referred to as a spacer is inserted in its place to re-stabilize the spine at that level.
What to expect with Anterior Cervical Discectomy and Fusion
The procedure generally takes between 1-2 hours and will vary depending on the patient as well as how many levels need to be fused. Typically, the ACDF can be done in an outpatient setting and you are up walking the same day. You will be discharged with specific post-operative instructions.
Over the next several weeks, your body will naturally heal, and new bone growth begins at the site of the graft. Usually within 3-6 months the graft should fuse with the other two vertebrae and form one solid bone. This healing process reinforces the spine resulting in better stability. Your surgeon will follow up with you usually within 3, 6 and 12 months and repeat x-ray's to ensure the bones are fusing properly.
While there can be some loss of range of motion with any fusion, this is varied depending upon the patient and how many levels are fused. In some cases, if only one level is fused you may even experience an increase of range of motion than before surgery.
Gone are the days where the doctor is inaccessible and leaves you looking for more answers on your search for relief. The mission and values for the team at 360 Ortho & Spine set a high standard for the delivery of medical care. We expect to deliver a world class experience at our facilities and nothing else will be acceptable.
WE ARE EXPERIENCED
Collectively, our team boasts over 3 decades of experience in the delivery of medical care. Moreover, our surgeons have performed well over 10,000 minimally invasive surgical procedures.
WE ARE AVAILABLE
We aim to make ourselves available for our patients right when they need us. If for some reason we are not available at that moment in time, we will respond to your inquiry within 24 hours from the moment it was made.
WE ARE COMMITTED
Your experience with 360 Ortho & Spine is not finished when you leave our doors. Our mission is to put you on the path to relief but then also make sure that you have everything you need to get there.