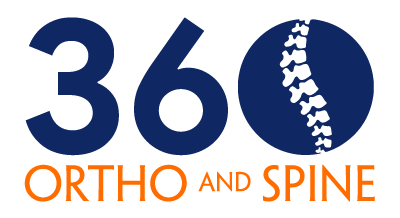 Location
11809 N Dale Mabry Hwy
Tampa, FL 33618
Office Hours
Mon – Fri 9:00 – 5:00 EST
Sun & Sun – Closed
Transforaminal Lumbar Interbody Fusion
When chronic low back pain persists after exhausting all other forms of conservative care, and minimally invasive decompression is not recommended based on the severity of your conditions and symptoms, all is not lost. You may still be treated through minimally invasive options, such as a transforaminal lumbar interbody fusion (TLIF) or lateral lumbar interbody fusion (LLIF). In both cases, the surgeon will first complete an MRI review followed by a full clinical evaluation to determine the best course of treatment.
A spinal fusion is utilized to correct instability of the vertebrae, which will, in turn, alleviate symptoms of chronic low back pain and painful motion. The surgeon may recommend an anterior, posterior or lateral approach depending on the area that must be treated in order to correct the conditions causing your pain.
By definition, a spinal fusion is a technique used in surgery to join two or more vertebrae. A spinal fusion may require a bone graft along with hardware, such as plates, pedicle screws, cages, etc. These types of instrumentation are used to stabilize the vertebrae while the body grows new bone and fusion takes place.
What is a transforaminal lumbar interbody fusion?
A transforaminal lumbar interbody fusion (TLIF) is a minimally invasive technique used for nerve decompression and to permanently fuse the bones of the spine to prevent vertebral movement. The TLIF procedure allows the surgeon to treat both the posterior (back) and anterior (front) of the spine.
Gone are the days where the doctor is inaccessible and leaves you looking for more answers on your search for relief. The mission and values for the team at 360 Ortho & Spine set a high standard for the delivery of medical care. We expect to deliver a world class experience at our facilities and nothing else will be acceptable.
WE ARE EXPERIENCED
Collectively, our team boasts over 3 decades of experience in the delivery of medical care. Moreover, our surgeons have performed well over 10,000 minimally invasive surgical procedures.
WE ARE AVAILABLE
We aim to make ourselves available for our patients right when they need us. If for some reason we are not available at that moment in time, we will respond to your inquiry within 24 hours from the moment it was made.
WE ARE COMMITTED
Your experience with 360 Ortho & Spine is not finished when you leave our doors. Our mission is to put you on the path to relief but then also make sure that you have everything you need to get there.