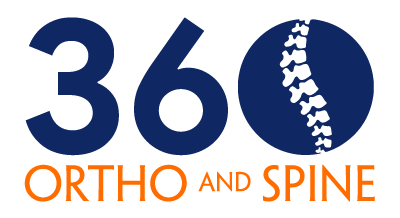 Location
11809 N Dale Mabry Hwy
Tampa, FL 33618
Office Hours
Mon – Fri 9:00 – 5:00 EST
Sun & Sun – Closed
Minimally Invasive Stabilization Surgery
Patients who suffer from spine conditions in both the cervical and lumbar spine often experience chronic and debilitating pain that can severely impact quality of life. These spinal conditions can present a wide range of symptoms for an individual. Patients might experience limitations in mobility, axial or local back and neck pain, referred symptoms that can travel from the neck and back into the upper and lower extremities, and in severe cases a patient can actually experience weakness and muscle atrophy. Typically, these symptoms are caused by spinal cord compression and nerve root irritation.
When a patient experiences these types of symptoms, conservative treatment options should be explored first. Conservative treatment options include modalities such as physical therapy, chiropractic, acupuncture, medications and epidural steroid injections. Hopefully, these conservative treatment options will provide a patient with adequate relief whereas surgery would not need to be considered. If, however, symptoms persist after the course of conservative management and the patient is still dealing with debilitating chronic low back and neck pain, surgery may be the next step.
Historically, open fusion surgeries have been considered the gold standard in surgical treatment for spinal conditions when conservative measures have failed. At 360 Ortho and Spine, we offer an alternative to traditional open neck and back fusion procedures. Advancements in intra-operative imaging guidance has allowed very skilled surgeons to achieve the same clinical effects of traditional open fusion surgery through much smaller incisions than has ever been possible before.
What are the 360 Ortho and Spine Minimally Invasive Stabilization procedures?
Both Minimally Invasive Stabilization procedures and Minimally invasive decompression procedures have the effect of widening the canals of the spine and freeing space for the spinal cord and nerve root branches. In general, a stabilization procedure would be recommended when a decompression procedure would not widen the canals to a significant enough degree or the expectation from the surgeon is that relief would not be long-lasting with a minimally invasive decompression alone.
Gone are the days where the doctor is inaccessible and leaves you looking for more answers on your search for relief. The mission and values for the team at 360 Ortho & Spine set a high standard for the delivery of medical care. We expect to deliver a world class experience at our facilities and nothing else will be acceptable.
WE ARE EXPERIENCED
Collectively, our team boasts over 3 decades of experience in the delivery of medical care. Moreover, our surgeons have performed well over 10,000 minimally invasive surgical procedures.
WE ARE AVAILABLE
We aim to make ourselves available for our patients right when they need us. If for some reason we are not available at that moment in time, we will respond to your inquiry within 24 hours from the moment it was made.
WE ARE COMMITTED
Your experience with 360 Ortho & Spine is not finished when you leave our doors. Our mission is to put you on the path to relief but then also make sure that you have everything you need to get there.