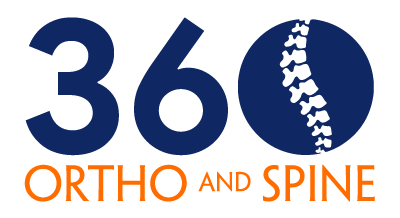 Location
11809 N Dale Mabry Hwy
Tampa, FL 33618
Office Hours
Mon – Fri 9:00 – 5:00 EST
Sun & Sun – Closed
How safe is minimally invasive spine surgery?
360 Ortho and Spine's priority is your safety and well-being. To limit the possibility of infection post-surgery, our minimally invasive procedures are performed in an outpatient ambulatory surgical center that has received the recognition from the Accreditation Association for Ambulatory Health Care (AAAHC). Your designated surgical team will consist of your Board-Certified surgeon, Dr. Stefan Prada, your anesthesiologist and your operating room nurses. You should expect the minimally invasive procedure to last approximately one hour. Your team will be with you at all times, ensuring all safety measures are taken, watching your vitals, throughout your time in the operating room.
Many of our patients are local; however, in order to avoid traditional open neck/back surgery, many of our patients choose to travel to receive the best care possible from Dr Prada, who specializes minimally invasive spine surgery. In either case, whether you are local to our area or traveling from within the U.S. or internationally, we plan for your experience to be seamless and stress-free.
The procedure is performed by making an incision that is less than 1-inch, using a muscle-sparing technique. Instead of cutting the muscle to get to the area of concern, Dr. Prada will use a series of dilation tubes, similar to telescope, one overlapping another, until the opening is sufficient for the instruments to be placed inside the tube, allowing for the conditions to be treated. This technique ensures that our patients will lose a minimal amount of blood (approximately 1 to 2 tablespoons) while in surgery and this also permits the healing process to occur over a period of weeks as opposed to months. In addition to healing more quickly there is significantly less chance of scar tissue forming to cause problems to occur down the road during and after your healing process.
Once the surgery is complete, and you are in the recovery room, Dr. Prada will discuss the outcome of the surgery with you and your care partner, and we will provide you with your recovery instructions. Over the next 24 hours, instead of being kept in a hospital bed, you will either rest from home, or a nearby hotel, taking small walks and going out to dinner once your anesthesia wears off. If you are local to our area, and reside within 15 miles of the facility, you will be allowed to recover fully from your own home. For those patients who are traveling for this type of procedure, you will be required to stay in a hotel for a period of 24 hours after your surgery and seen post-operatively before being discharged to safely travel back home for the remainder of your recovery.
Upon your discharge, you will be given a week-by-week guide to help you navigate your activities. We will also be recommending specific exercises that will help you quickly get back to living a normal and healthy lifestyle. For more information on our procedures, the benefits of minimally invasive spine surgery and a Free Review of your MRI report, please contact us today.
Gone are the days where the doctor is inaccessible and leaves you looking for more answers on your search for relief. The mission and values for the team at 360 Ortho & Spine set a high standard for the delivery of medical care. We expect to deliver a world class experience at our facilities and nothing else will be acceptable.
WE ARE EXPERIENCED
Collectively, our team boasts over 3 decades of experience in the delivery of medical care. Moreover, our surgeons have performed well over 10,000 minimally invasive surgical procedures.
WE ARE AVAILABLE
We aim to make ourselves available for our patients right when they need us. If for some reason we are not available at that moment in time, we will respond to your inquiry within 24 hours from the moment it was made.
WE ARE COMMITTED
Your experience with 360 Ortho & Spine is not finished when you leave our doors. Our mission is to put you on the path to relief but then also make sure that you have everything you need to get there.