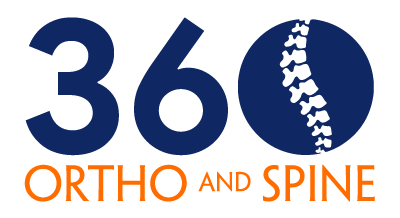 Location
11809 N Dale Mabry Hwy
Tampa, FL 33618
Office Hours
Mon – Fri 9:00 – 5:00 EST
Sun & Sun – Closed
Bulging and herniated disc are two different degrees of a disc coming out of the disc space. When this disc is bulged or herniated (meaning squirting out or pushing out of the disc space) they are symptomatic if they are irritating the spinal cord or the exiting nerve root branches. Compression on spinal nerves or the spinal cord can produce pain, numbness, tingling, weakness.
If you have a diagnosis of a bulging or herniated disc and you are having pain, you don't necessarily need to proceed with surgery immediately. Many of these discs can improve with a short period of time using several conservative treatments. Treatments such as anti-inflammatories, visits to chiropractor, physical therapy, acupuncture, epidural steroids, all of these can be used to help alleviate the symptoms of a herniated disc and allow the body to shrink and heal on its own.
One should consider surgery for a bulging or herniated disc if there is no improvement after a period of time such as 6 to 12 weeks. At 360 Ortho and Spine, we have various ways of treating these bulging or herniated discs. A disc herniation within the spinal canal could be accessed through an inch or smaller incision. The muscle is split. A small window of bone is made and the spinal canal is accessed.
Through this window, our surgeons would be able to grab or remove the herniated portion of the disc and shrink/cauterize it with a laser. These herniated discs can be in the foramen also. Foramen are the tunnels or the holes with exiting spinal nerve root branches. If the disc is within the tunnel, we can use a small tube and actually come from the side and similarly remove the herniated or bulging disc portion thereby freeing up the impinged nerve.
Gone are the days where the doctor is inaccessible and leaves you looking for more answers on your search for relief. The mission and values for the team at 360 Ortho & Spine set a high standard for the delivery of medical care. We expect to deliver a world class experience at our facilities and nothing else will be acceptable.
WE ARE EXPERIENCED
Collectively, our team boasts over 3 decades of experience in the delivery of medical care. Moreover, our surgeons have performed well over 10,000 minimally invasive surgical procedures.
WE ARE AVAILABLE
We aim to make ourselves available for our patients right when they need us. If for some reason we are not available at that moment in time, we will respond to your inquiry within 24 hours from the moment it was made.
WE ARE COMMITTED
Your experience with 360 Ortho & Spine is not finished when you leave our doors. Our mission is to put you on the path to relief but then also make sure that you have everything you need to get there.