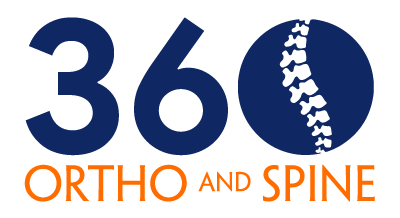 Location
11809 N Dale Mabry Hwy
Tampa, FL 33618
Office Hours
Mon – Fri 9:00 – 5:00 EST
Sun & Sun – Closed
Destruction via Thermal Ablation
Spinal arthritis is one of the most common causes of chronic back and neck pain. Symptoms can be relatively benign at the onset of the disease. Over time, inflammation can increase and symptoms that were previously manageable can become completely debilitating
360 Ortho and Spine makes every effort to put the patient at the center of every decision made. This principle applies not only to the surgeons but every team member that patients interact with. Our comprehensive approach to patient care is what allows our team to achieve industry best results. If you have any questions about 360 Ortho and Spine's procedures, please do not hesitate to contact a patient consultant today to find out if you might be a candidate for treatment.
Arthritis of the spine can be a complex condition. First, arthritis of the spine can be synonymous with many other diagnosis. It can also be known as facet disease, facet hypertrophy, facet syndrome, facet arthopathy. Unfortunately, many practitioners can be dismissive about symptoms that are associated with spinal arthritis. Patients are told "it's just arthritis and there isn't really much that can be done to treat it". While it is true that the condition itself is fairly common and in many cases patients will experience minimal symptoms, there are certainly cases where spinal arthritis can cause crippling pain. Spinal arthritis is typically a degenerative condition where the facet joints that allow the dynamic movement of our vertebral column have started to deteriorate and become inflamed. Within these joints exists sensory nerves that send signals to our brains that allow us to feel pain.
How can a Destruction via Thermal Ablation help?
Destruction via Thermal Ablation is a procedure where the sensory nerves that send pain signals to our brain are ablated (destroyed) to provide relief for arthritis related symptoms. Typically, the surgeon will make a small incision and use laparoscopic guidance to navigate to the inflamed facet joint and then use heat generated from the laser to deaden the sensory nerves for that particular facet joint. This procedure causes minimal disruption to the surrounding muscles and tissues and allows patients to recover much faster than conventional open surgeries.
If you have been diagnosed with Facet hypertrophy, Ankylosing spondylitis, Facet disease/syndrome, Spinal arthritis , please contact one of our Patient Consultants today to find out 360 Ortho and Spine's procedures could be an option for you. The team of professionals at 360 Ortho and Spine are ready for your call, contact us today to learn more and find out if we might be able to help you.
Gone are the days where the doctor is inaccessible and leaves you looking for more answers on your search for relief. The mission and values for the team at 360 Ortho & Spine set a high standard for the delivery of medical care. We expect to deliver a world class experience at our facilities and nothing else will be acceptable.
WE ARE EXPERIENCED
Collectively, our team boasts over 3 decades of experience in the delivery of medical care. Moreover, our surgeons have performed well over 10,000 minimally invasive surgical procedures.
WE ARE AVAILABLE
We aim to make ourselves available for our patients right when they need us. If for some reason we are not available at that moment in time, we will respond to your inquiry within 24 hours from the moment it was made.
WE ARE COMMITTED
Your experience with 360 Ortho & Spine is not finished when you leave our doors. Our mission is to put you on the path to relief but then also make sure that you have everything you need to get there.