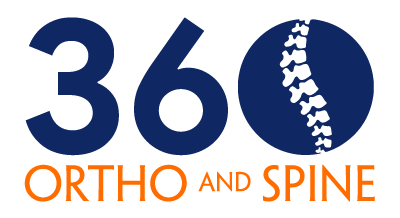 Location
11809 N Dale Mabry Hwy
Tampa, FL 33618
Office Hours
Mon – Fri 9:00 – 5:00 EST
Sun & Sun – Closed
Nerves in the spine can become compressed for a variety of reasons. You may have a disc herniation which is protruding into the foraminal canal or you may possibly be suffering from degenerative disc disease which has caused the spinal canals to become narrowed. This narrowing is also known as spinal stenosis or foraminal stenosis. Other common conditions that may indicate the need for a foraminotomy include: bone spurs, pinched nerve, sciatica, spinal arthritis.
If you do have any of these conditions, you may experience: local neck or back pain, radicular symptoms in the upper and lower extremities, weakness, atrophy, or loss of motor function. Nerve compression related symptoms can manifest in variety of ways and thus you may be experiencing symptoms that are entirely different than what is previously noted.
How can a foraminotomy help?
A minimally invasive foraminotomy is performed when the surgeon needs to decompress a particular segment of your spine that is causing your symptoms. The procedure itself address a particular condition which is known as foraminal stenosis. Our surgeon will skillfully remove whatever condition is causing the nerve root irritation and compression. If you have a bulging disc, the portion of the disc that is bulged into the foraminal canal and thereby causing narrowing will be removed. If you suffer from significantly degenerated discs and the foraminal canals have become narrowed due to the loss of disc height, the surgeon will remove minimally amounts of bone and ligament to effectively widen the canals and achieve decompression.
Minimally invasive procedures, such as a foraminotomy, will not be an option for every patient. It is important to do your research and consider all measures of conservative therapies before considering any kind of spine procedures. If your conservative treatment options have been exhausted and you are seeking relief from debilitating chronic neck and back pain, contact one of our patient consultants today to find out if our minimally invasive procedures could be the right option for you
Gone are the days where the doctor is inaccessible and leaves you looking for more answers on your search for relief. The mission and values for the team at 360 Ortho & Spine set a high standard for the delivery of medical care. We expect to deliver a world class experience at our facilities and nothing else will be acceptable.
WE ARE EXPERIENCED
Collectively, our team boasts over 3 decades of experience in the delivery of medical care. Moreover, our surgeons have performed well over 10,000 minimally invasive surgical procedures.
WE ARE AVAILABLE
We aim to make ourselves available for our patients right when they need us. If for some reason we are not available at that moment in time, we will respond to your inquiry within 24 hours from the moment it was made.
WE ARE COMMITTED
Your experience with 360 Ortho & Spine is not finished when you leave our doors. Our mission is to put you on the path to relief but then also make sure that you have everything you need to get there.