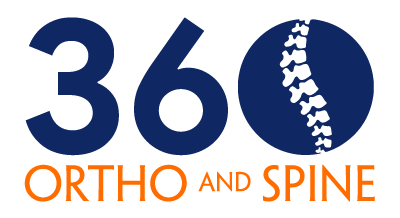 Location
11809 N Dale Mabry Hwy
Tampa, FL 33618
Office Hours
Mon – Fri 9:00 – 5:00 EST
Sun & Sun – Closed
Cervical Disc Replacement
Research shows that neck pain ranks amongst the top 5 pain disorders in the United States. Current statistics report between 10-20% of the population suffering from chronic and often debilitating cervical pain.
Patients who have suffered a trauma due to an injury or accident or have been diagnosed with degenerative disc disease in the cervical spine may experience a number of symptoms including neck pain, headaches, numbness, tingling or weakness in the neck, arm or hands. When left untreated, this could result in further pain complications, permanent nerve damage, an increase in limited range of motion and ultimately result in a negative impact on your quality of life long term.
Until recently, the only option to treat many of these conditions would have been a traditional fusion. Today, the cervical disc replacement is widely accepted as a safe alternative for some patients with neck pain allowing for treatment while preserving your natural range of motion. This less invasive procedure offers many advantages to a patient's quality of life after surgery as well as less risk during surgery.
Patients who have failed to improve with conservative, non-surgical treatments may benefit from a procedure like a Cervical Disc Replacement.
What is Cervical Disc Replacement?
Cervical Disc Replacement/Arthroplasty, or CDR is a minimally invasive procedure in which an unhealthy vertebral disc is replaced by a new, artificial disc to relieve the pressure on surrounding nerves and help stabilize the spine. The artificial disc is comprised of metal and sometimes synthetic materials. It works in a similar fashion as your natural disc acting as a shock absorber and allowing for movement at the replacement level helping to restore your neck back to its intended full function.
During the procedure, a one-two inch incision is made in the front of the neck, usually in the crease. The damaged cervical disc is accessed using very specialized tools under the guidance of a surgical microscope and fluoroscope. The damaged disc is removed, and nerves are freed of any bone spurs or disc material that may have been causing compression resulting in pain or weakness. The procedure usually takes between 1-2 hours and patients are usually released the same day of surgery with specific post-operative instructions.
Many patients report their symptoms are significantly improved within hours after surgery. Studies show marked improvements within as little as 1-2 weeks however the full recovery period for most patients is between 6-12 weeks. Symptoms caused by cervical disc disease can vary the patient and the severity of their condition.
Gone are the days where the doctor is inaccessible and leaves you looking for more answers on your search for relief. The mission and values for the team at 360 Ortho & Spine set a high standard for the delivery of medical care. We expect to deliver a world class experience at our facilities and nothing else will be acceptable.
WE ARE EXPERIENCED
Collectively, our team boasts over 3 decades of experience in the delivery of medical care. Moreover, our surgeons have performed well over 10,000 minimally invasive surgical procedures.
WE ARE AVAILABLE
We aim to make ourselves available for our patients right when they need us. If for some reason we are not available at that moment in time, we will respond to your inquiry within 24 hours from the moment it was made.
WE ARE COMMITTED
Your experience with 360 Ortho & Spine is not finished when you leave our doors. Our mission is to put you on the path to relief but then also make sure that you have everything you need to get there.