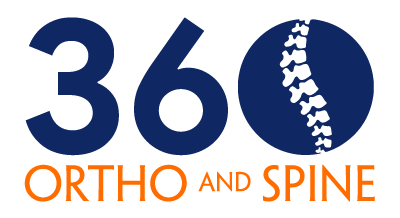 Location
11809 N Dale Mabry Hwy
Tampa, FL 33618
Office Hours
Mon – Fri 9:00 – 5:00 EST
Sun & Sun – Closed
The main cause of a bone spur is damage to a joint. Joint damage can be the result of degenerative conditions or it can result from traumatic injury. When the joint starts to overwork, the body responds by forming bone growths to compensate. These bone growths, called bone spurs or osteophytes, are hard and smooth formations. Many bone spurs cause no symptoms at all. Bone spurs can start to cause symptoms when they compress or irritate the spinal cord or nerve root branches
There are conservative treatments for early symptoms of bone spurs. Early treatment could include anti-inflammatory or muscle spasm type medications, chiropractic care, physical therapy, acupuncture, or symptoms could even be addressed through injections with a pain management physician. One needs to consider surgical intervention for bone spurs when the spur becomes so significantly symptomatic that they can no longer tolerate or function with their neck, back pain, symptoms in the arms or legs such as the numbness, tingling or weakness.
At 360 Ortho and Spine, we specialize in minimally invasive procedures to treat these bone spurs. These procedures would include incisions near the neck or back that would be an inch or smaller. The muscle is split, therefore no muscle damage, no scar tissue in the muscle, less bleeding, less pain and quicker recovery. Once through the muscle we're able to access the spinal canal through small windows, then we're able to remove the offending bone spurs that are pinching the nerves or spinal curve. By removing them we create normal room for the nerve or spinal cord in the neck or back, and thereby eliminate the symptoms that the patient is experiencing from these bone spurs.
Gone are the days where the doctor is inaccessible and leaves you looking for more answers on your search for relief. The mission and values for the team at 360 Ortho & Spine set a high standard for the delivery of medical care. We expect to deliver a world class experience at our facilities and nothing else will be acceptable.
WE ARE EXPERIENCED
Collectively, our team boasts over 3 decades of experience in the delivery of medical care. Moreover, our surgeons have performed well over 10,000 minimally invasive surgical procedures.
WE ARE AVAILABLE
We aim to make ourselves available for our patients right when they need us. If for some reason we are not available at that moment in time, we will respond to your inquiry within 24 hours from the moment it was made.
WE ARE COMMITTED
Your experience with 360 Ortho & Spine is not finished when you leave our doors. Our mission is to put you on the path to relief but then also make sure that you have everything you need to get there.